Noor foundation Inc. helps people in the world's toughest places turn the crises of natural disaster, poverty and conflict into opportunities for progress. Driven by local needs and market conditions, our programs provide communities with the tools and support they need to transform their own lives.
It's our distinct pleasure to welcome you to the website of Noor Foundation inc USA. We trust that it will provide you with helpful information about us and assist you in becoming better acquainted with our many programs and services.
Noor foundation working culture allows to retain the advantages of a small company viz. quick decision making, responsive to change as flood victims people the priority number one. Learn more about non- government organization
Organization Status
Noor Foundation is a not for profit organization registered under the USA corporation act. It is located in the City of New York and also affiliated with different National and International network.
"Noor Foundation Inc. USA " name was chosen for the NGO to inculcate in mind and to remember always that our aim is to deliver high quality and best care standards vis-à-vis effective requirements. As we look into the future, we shall not lose sight of the fact that everything we do here at Noor Foundation is about our people and for our values.
Director's Profile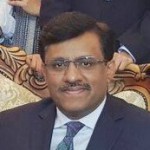 Mr. Usman Nawid is a public accountant practicing at Brooklyn New York. He got his finance degree from Punjab University. He has accredited experience of finance, community organization, developing proposals, managing partners, capacitating local NGOs, initiating and implementing multi sectoral programs, fund raising, advocacy, Interfaith Dialogue and designing and developing institutional development initiatives. He specializes in the field of community mobilization with special perspective of forming institutions. He started his journey 1986 as youth activist and has vast experience on his credit with understanding of working with international and national social development organizations.
His core competencies are designing and conducting training in the field of finance, project management, gender & governance, Human Rights, program development & implementation, coordination and networking, monitoring and evaluation, Social mobilization. He has managed different community based projects in all over Pakistan along with long and short terms assignments with many international and national organizations including.
He also involved in restoration of democratic process in the country and took part various movements, rallies, hunger strikes. He also got the opportunity to visit Germany, U.K, Dubai, Sharja and U.S.A. to attend international courses and conferences.
You can contact him on his e-mail: usman@noorhelp.org